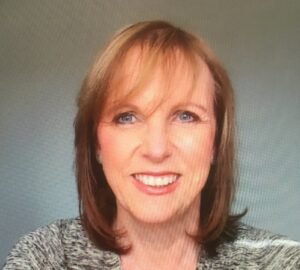 I created Vox Humana in 2011 to focus on those areas about which I am passionate – supporting clients with Parkinson's disease, transgender voice and training – including dysphagia awareness training.
For my Vox Humana clients with Parkinson's disease, I am able to deliver specialist therapy due to being a Lee Silverman Voice Treatment (LSVT LOUD®) registered clinician.  I deliver LSVT LOUD® to a large number of clients and am always delighted by the resulting improvement in the volume and clarity of their speech.
I run monthly Vox Humana communication groups for those with Parkinson's disease – called Loud and Clear Speech – in Andover, Winchester, Southampton, Salisbury, Basingstoke and Newbury. I also give talks to Parkinson's groups about the role of speech and language therapy in managing both speech and swallowing difficulties.
I am privileged to work with many transgender clients, enabling them to successfully achieve their optimum voice and communication style.   I trained under Christella Antoni, formerly of Charing Cross Gender Identity Clinic.
I deliver dysphagia and IDDSI awareness training to nursing homes and information sessions for family and friends of nursing home residents on how best to support their eating and drinking.  I also provide dysphagia awareness training and tailor made training packages to care agencies.
I was a member of the speech and language therapy team in The Royal Hampshire County Hospital for 10 years, working with patients with acquired neurological impairments including strokes, head injuries, Parkinson's disease and Motor Neurone Disease. I also worked with outpatients who had voice impairments and with transgender clients.
Qualifications
BSc(Hons) in Speech and Language Therapy – City University, London
Professional Affiliations
Certified Member of Royal College of Speech and Language Therapists
Health Care Professionals Council
Association of Speech and Language Therapists in Private Practice
Post Qualification Courses
Working with Transgender Voice – Led by Christella Antoni of Charing Cross Gender Identity Clinic
Lee Silverman Voice Treatment Training and Certification (LSVT Registered Clinician)
'Loud for Life' (LSVT 'Loud for Life' Registered Clinician)
Working with Dysphagia in the Real World: Post Qualification Course for Speech and Language Therapists
Additional
Member of The Royal College of Speech and Language Therapists Clinical Excellence Network for Transgender Voice